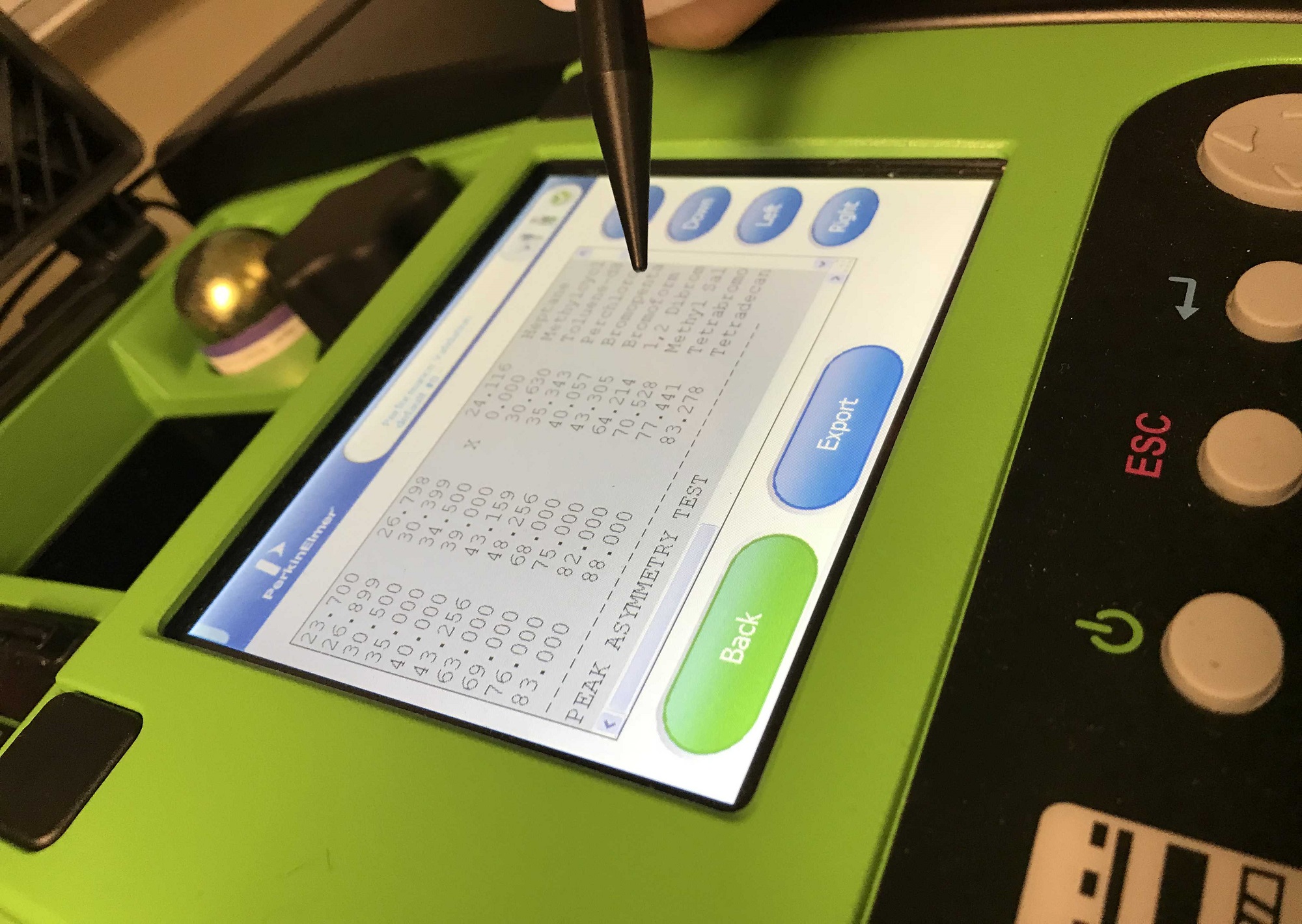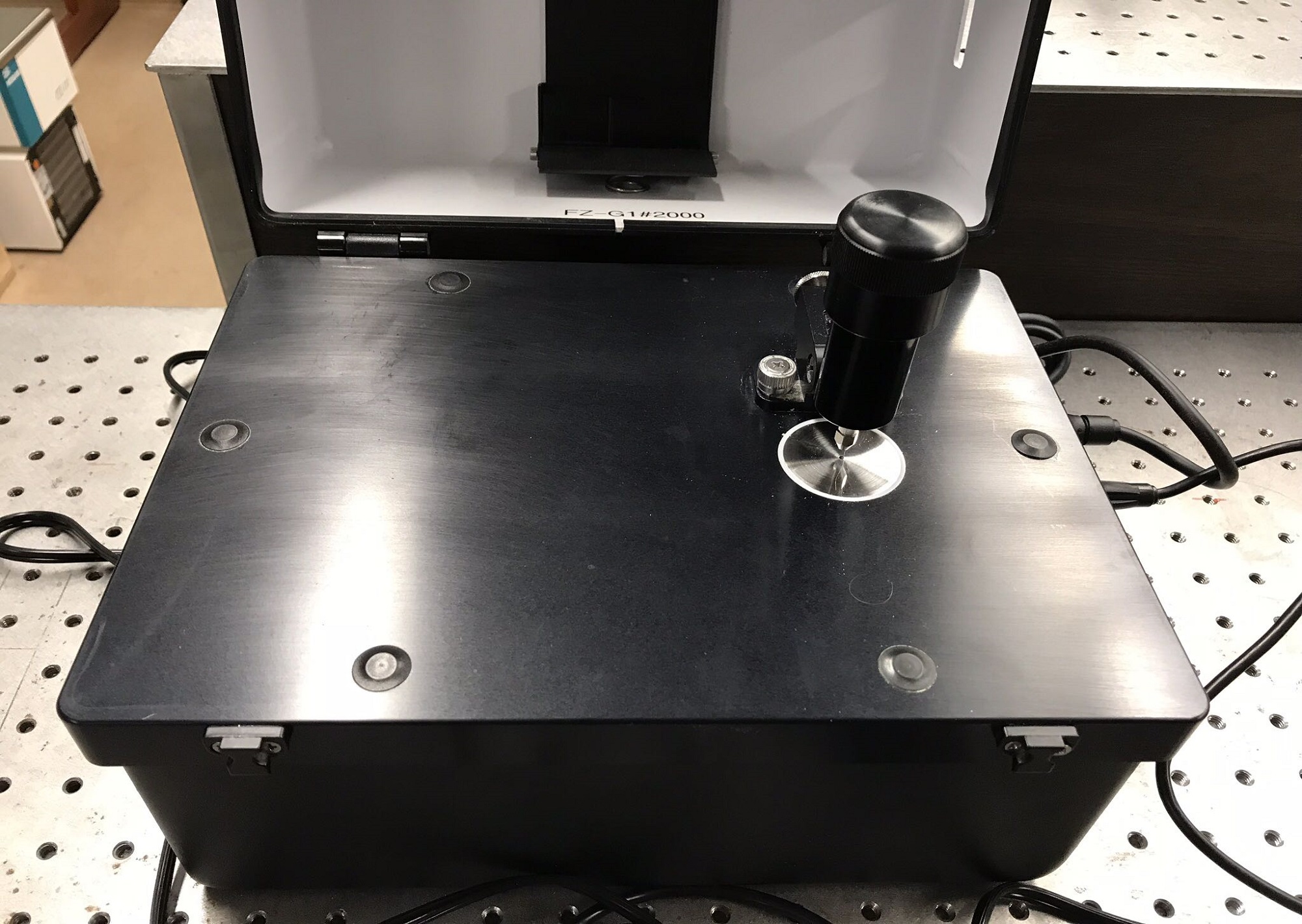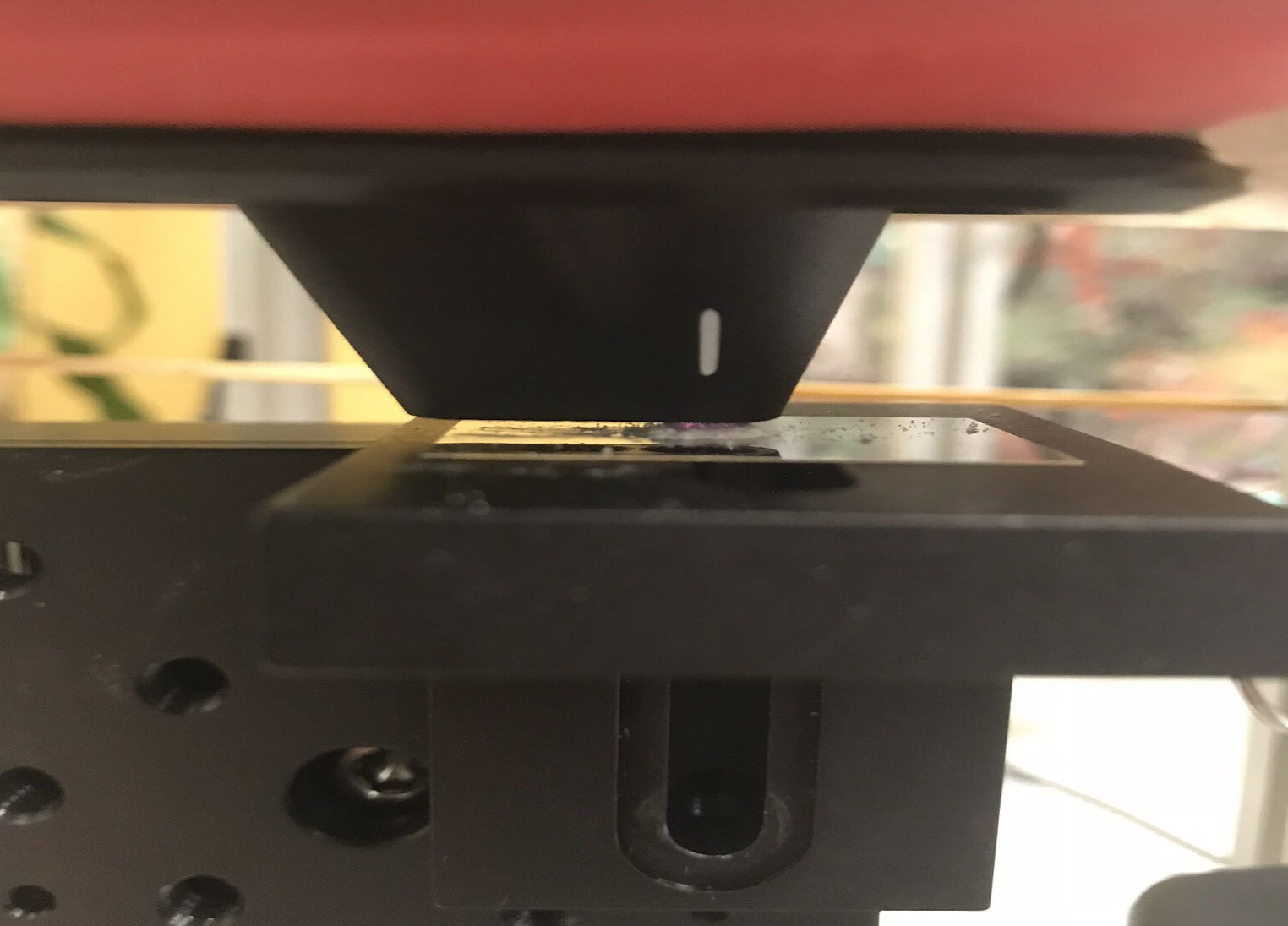 Mission
In the midst of the overdose epidemic and the criminalization of illicit substances, we're interested in exploring the opportunities and benefits of different drug checking instruments, technologies and practices. Ultimately, we hope to better understand how drug checking can support those impacted by and responding to the overdose crisis, with attention to principles of harm reduction and social justice and the impacts of current drug policy.
Visit our blog
Check your results
Send a sample
Mission
---
In the midst of the overdose epidemic and the criminalization of illicit substances,we're interested in exploring the opportunities and benefits of different drug checking instruments, technologies and practices. Ultimately, we hope to better understand how drug checking can support those impacted by and responding to the overdose crisis, with attention to principles of harm reduction and social justice and the impacts of current drug policy.
Acknowledgment
---
Our project respectfully acknowledges that we work as visitors on the traditional territory of the Lkwungen (Songhees), Wyomilth (Esquimalt), and WSÁNEĆ (Saanich) peoples of the Coast Salish Nation. We also acknowledge the inextricable links between research, colonization and racism against Indigenous peoples, which continue to this date. Ending the violence faced by people who use drugs and the overdose crisis cannot be achieved without facing the legacy through which we have come to be in this territory.
Services
---
In response to the current COVID-19 pandemic, we are continuing to offer a free and confidential drug checking program in Victoria. Our team uses multiple drug checking instruments to determine a sample's main active ingredients, fillers or cutting agents, any unexpected drugs, and the presence of fentanyl. We are providing in-person services and results are given on the spot within 15-20 minutes. For further analysis of your substance, ask us about our collaboration with Vancouver Island University and their Paper Spray Mass Spectrometer.
When and where
---
Substance
1802 Cook Street
Victoria, BC
V8T 3P6
Monday - Saturday
12PM - 7PM
last sample collected at 6:30PM
Distributed Model Drug Checking Sites
---
Port Alberni
Port Alberni Shelter Society Overdose Prevention Site
3699 3rd Ave, Port Alberni, BC

Comox Valley
AVI Health & Community Services
355 6th St, Courtenay, BC

Campbell River
Vancouver Island Mental Health Society Overdose Prevention Site
1330 Dogwood St, Unit #5, Campbell River, BC

Duncan
Duncan Lookout Society Overdose Prevention Site
Cowichan Valley Wellness and Recovery Center
5878 York Road, Duncan, BC

Campbell River AVI
AVI Health & Community Services
1371 C Cedar Street, Campbell River BC

Send a sample
---
Those on Vancouver Island who would like to receive free and confidential comprehensive drug checking using FTIR Spectroscopy and Paper-Spray Mass Spectrometry can now send us their samples and receive their results online using their unique, anonymous numerical code through our online portal. Instructions can be found in the downloaded PDF.
Looking to download multiple envelopes at once? You can receive them via email by visiting this page.
If you do not have access to a printer, you may send us an email with your completed form instead.
Are you a service provider or community group that would like to offer on-site drug checking sample collection? Ask us about the new Urgent Public Health Needs Site exemption sanctioning drug sample collection and checking so that those you support can access drug checking services.
This is a pilot project and the technology has limitations.
We can't tell you if something is safe or unsafe for you to use.
What we can usually tell you about a sample
The main active ingredient
Contaminants (such as other unexpected drugs)
Inert 'cutting agents' or 'buffs' used as a filler
Approximate amount of the active ingredient compared to other ingredients
Fentanyl or fentanyl analogues, even in trace amounts (using fentanyl strips)
What we can't tell you about a sample
If it's "pure"
The exact percentages of different ingredients in the mixture
If there's something in the mixture that we don't have in our reference database
We may not be able to detect all substances present - some potent substances can be toxic at low levels
Access to the service is free, voluntary and confidential. We need a small sample (which we only use after we get your permission). You get most of this back, except for about a grain of rice). Testing takes about 20 minutes.
When you come in, we'll go over the limitations of drug checking. We'll ask you a few questions about the substance you brought in so we can provide you with better results and information, and as part of our research – you can skip any of the questions. Because the service is part of a research project, we'll go over how and why we would use the information you share, so you can make an informed decision about how you want to participate.
What to expect
---
Next, we'll ask for a small sample and start to run our tests. You'll get most of it back, except for about a grain of rice. Testing takes about 20 minutes. While you're waiting for results, you can participate in an optional survey that asks about you, the substances you brought, and your thoughts on drug checking.
After we've had a chance to run tests and interpret results, we'll go over results together, such as: main active ingredient(s); contaminants (such as unexpected drugs); inert cutting agents; approximate amounts of the active compared to other ingredients; the presence of fentanyl or fentanyl analogies. We also offer harm reduction supplies and information, if needed.
Trends
---
These charts provide a snapshot of our drug checking results from Victoria. The numbers reflect the total samples that were identified to have a positive, negative, or inconclusive fentanyl test strip in the major expected drug categories, and do not indicate concentration or detailed sample composition. Note that these are preliminary results and not all samples tested during this period will have test strip data. Interpretations are cautioned due to the limited detail provided.
Number of samples with a positive Fentanyl test strip result by expected drug category
Research
---
Through the evaluation and research of this pilot project, we seek to evaluate and compare the utility of several instruments and technologies in terms of cost, efficiency, and portability, as well as conduct surveys and interviews with service users to explore the utility of drug checking services and what works for whom, in what settings.
Service users will have the option to participate in surveys and interviews concerning their views on drug checking. Based on evidence from the pilot and evaluation we hope to develop a framework for further implementation, integration and scale-up of drug checking, linking harm reduction, health equity and social justice to the provision of drug checking.
Provide service users with further information about the composition of illicit substances than that currently available in the context of prohibition;
Determine the utility of a variety of drug checking instruments across different settings;
Offer drug checking reports via project website and other formats to inform service users and the general public of test results and aggregate data;
Effectively integrate drug checking services within harm reduction and health services, contributing to reduced illicit drug overdose events and fatalities;
Reduce stigma and criminalization for people who use drugs and improve health outcomes.
To meet our goals, we're offering a drug checking service at a few sites in Victoria while measuring its impacts through surveys and interviews with service users, while testing different drug checking instruments by effectiveness, acceptability, efficiency, accessibility, and appropriateness. We're also building an online database to link the chemical information each instrument detects with analytical and visualization tools to report on and project trends, reporting updates via our project website, while offering instrument data for analysis by citizen scientists.
Surveys and interviews aim to learn more about developing services across social location, with attention to processes and impacts of current drug policy and systemic oppression, asking questions about whether existing services meet user expectations, harm reduction practices in the overdose crisis, and how services should be offered.
Project staff work from diverse backgrounds including social work, chemistry and computer science, housed at the University of Victoria and hosted at services across Victoria. Together with project partners (including people who use drugs, local harm reduction services, the health authority, the provincial government, and instrument developers), over the next few years the project will develop services beyond Victoria, with suburban and rural communities throughout Vancouver Island; develop strategies to more permanently integrate drug checking into harm reduction services; and collaborate with drug checking projects across Canada to develop best practices.
Funded by grants from Health Canada and the Vancouver Foundation, project partners include the B.C. Ministry of Mental Health and Addictions, Island Health, harm reduction services (STS Pharmacy, AVI, SOLID Outreach Services), industry (Perkin Elmer, Cobalt, ProSpect Scientific, IBM). Ethical review for this project was provided by the Health Research Ethics Board at Island Health (HREB).
Reports
---
We aim to develop resources to support the development of drug checking services that operate according to principles of harm reduction and social justice, and meet the needs of service users within the context of the overdose crisis.
See the blog portion of our site to access our monthly reports alongside addition interpretations from our drug checking technicians.
PDFs also available here. Our initiative was formerly known as the Vancouver Island Drug Checking Project.
Technologies
---
Infrared absorption spectroscopy

IR Absorption spectroscopy measures how much infrared radiation is absorbed at different wavelengths. ATR-FTIR spectroscopy works for a wide variety of compounds, has a number of available libraries, requires minimal sample prep, and produces results in a few minutes.

Raman spectroscopy

Raman spectroscopy shines a laser on a sample and collects the scattered light which provides a chemical fingerprint of molecular vibrations. Raman spectroscopy is non-contact, non-destructive, requires minimal sample prep, and can produce results in a few minutes. Surface Enhanced Raman Scattering (SERS) can detect substances at low concentrations.

Paper spray ionization mass spectrometry

In PS-MS, the sample is applied to a piece of paper with a solvent added. Then, high voltage is applied, which produces ions to be analyzed by the mass spectrometer. This technique can detect chemicals at trace concentrations and quantify them. It is also considered a gold standard in laboratory settings.

Immunoassay test strips

These strip tests work similarly to pregnancy tests and are capable of detecting specific compounds at low concentrations (10-200 nanograms per millilitre). They have been shown to provide a large degree of sensitivity and specificity when testing for fentanyl and its close analogues in street drugs.