Benzodiazepines: an emergent trend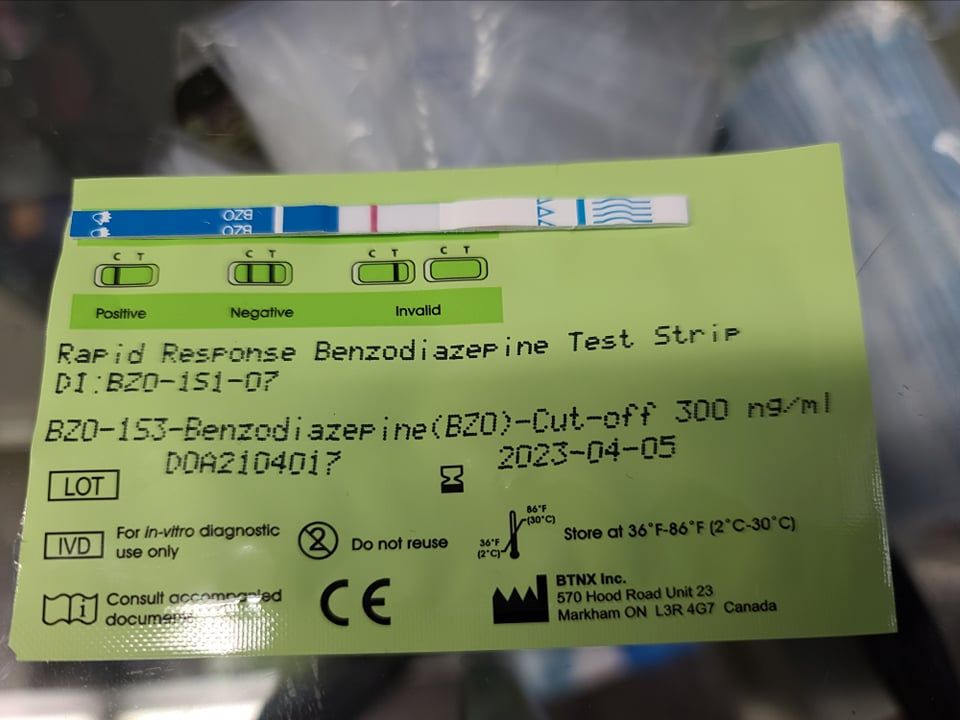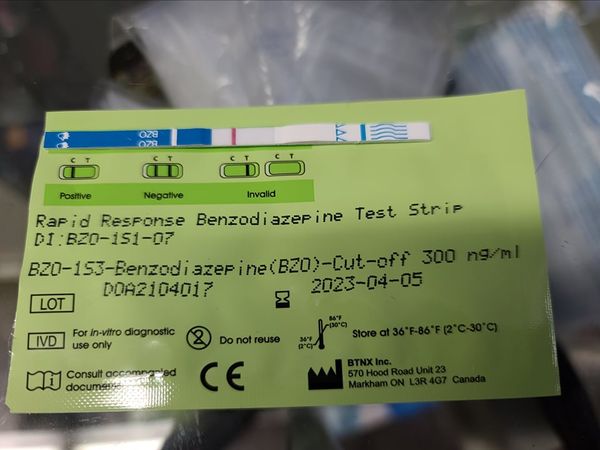 In a highly unpredictable and unregulated drug supply, the emergence of benzodiazepines in the illicit opioid supply continues to complicate an already crisis-level situation in British Columbia. Now, the Canadian Centre on Substance Use and Addiction (CCSA) and the Canadian Community Epidemiology Network on Drug Use (CCENDU) have released a report addressing the risks and harms of nonmedical use of benzodiazepines in the unregulated opioid supply in Canada.
At the Vancouver Island Drug Checking project (Substance), we see first-hand the dramatic shifts of benzos appearing in the opioid supply. Our service continues to set record highs for opioid samples tested with benzodiazepines on a monthly basis. And expectedly, calls for broad access to a safer regulated market of drugs and decriminalization are repeated on a daily basis with little to no action from government officials.
In our findings, we continue to witness the so-called benzo-dope supply remaining consistently inconsistent in samples. We currently use test strips, FTIR, Raman and PS-MS to help us detect and identify benzos. The PS-MS technology gives us the most sensitive and consistent results when we are dealing with trace quantities and has been a welcome addition to our service providing service users comprehensive results in as little as 15 minutes. To provide anonymity and confidentiality, our service does not collect any identifiable information including sex and gender-based data.
Over the course of 2021, the proportion of down (opioid) samples containing benzos has ranged from 36% to 82%. Etizolam remains our highest detected benzo with concentrations ranging from 0.11% to well over 25% during that same time period. In fact, in some expected opioid samples, we find that the benzodiazepine is the primary active by weight percentage (>10%) and the expected opioid is the only present at trace levels (<1%). Furthermore, our service, although on a smaller scale, continues to report opioid samples that include Alprazolam, Flualprazolam, Flubromazepam, Flubromazolam, and Bromazolam.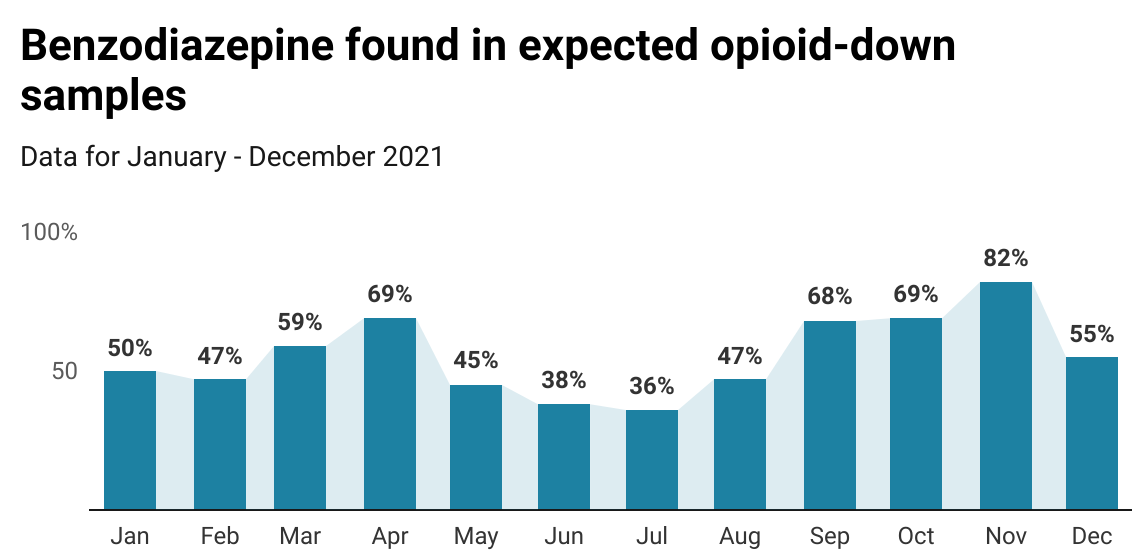 The CCSA/CCENDU report is an excellent resource for professionals in the field and people who use drugs as it provides a user-friendly experience detailing the most common nonmedical benzodiazepines (NMBs) detected in the unregulated drug supply in Canada. It also includes many useful links to key resources with the aim of informing local responses for preventing and reducing health harms associated with benzodiazepines.  
We support the recommendations in the report asking all levels of government to support more drug checking services across the country. Drug checking is a vital harm reduction tool and has already proven to be effective in many ways. The ability to provide more free and confidential services to people who use drugs would provide them with vital information about their drug before or after consumption and will allow them autonomy regarding their drug intake. Section 56 of the Controlled Drugs and Substance Act should be simplified as the CCSA recommends to make the process of implementing drug checking less cumbersome on service providers.  A recent publication from our team has shown that community drug checking has benefits at the individual, market, community and policy levels. Our project has also been published in a peer-reviewed journal on how drug checking fits into the overall scope of the overdose crisis.
We, at Substance, will continue to provide evidence-based data and quality control to those who use our service and engage with us but people who use drugs deserve so much more. Every day we don't take greater action on preventable overdose deaths, more people will die.